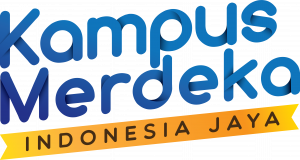 What is "KAMPUS MERDEKA"?
A comprehensive career preparation program to prepare the best generation of Indonesia
Kampus Merdeka is part of the freedom of study (Merdeka Belajar) policy by the Ministry of Education, Culture, Research, and Technology of the Republic of Indonesia. It provides opportunities for students to hone skills according to their talents and interests by going directly into the world of work as preparation for future careers.
Why do you have to join MBKM Program?
Practical activities in the field will be converted into credits
Exploration of knowledge and abilities in the field for more than one semester
Learn and expand networks outside the study program or campus
Gain knowledge directly from a quality and reputable partners